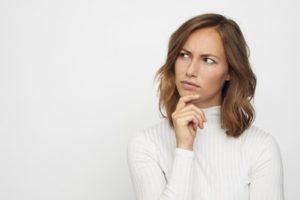 Though it's not always qualified as a dental emergency, a lost dental crown is definitely not a pleasant experience. They typically last about 10 to 15 years, but accidents can happen. Dental crowns can crack, chip or even come loose. If you lose a crown, you should immediately contact your dentist. But until you can get into the dental chair, here are 3 steps you should take.
Check Your Tooth and the Dental Crown for Damage
Inspecting your tooth will help you determine whether you have a dental emergency on your hands. If the crown came off in one piece and you can locate it, hold on to it. If your tooth and the crown are both still in good condition, it will be an easy fix. If the crown is lost, don't worry. A new one can be designed and attached to your tooth. Here are ways to know whether you should contact an emergency dentist:
You are in a significant amount of pain
The crown is hanging from your tooth or could be a choking hazard
You can't remove the crown completely
If your tooth or crown has a jagged edge that can cut your tongue or cheek
Clean the Area
If your tooth is fully exposed, it may be tender and will be prone to damage. Carefully and gently clean it with sensitive toothpaste. You should also gently clean the crown inside and out, removing any debris or old cement that may have crumbled. If you're unable to get to the dental office at that moment, your dentist may recommend purchasing a temporary dental adhesive and using it to reattach the crown until you are able to get in for a visit. If the crown is damaged and you're unable to reattach it, brush carefully and thoroughly at least twice a day. Make sure to inspect the tooth daily to make sure there is no additional damage to the tissue around it.
Make Good Food Choices
It is a good idea to avoid certain foods and drinks to minimize damage to your underlying tooth until you're able to see your dentist. You should stay away from sticky or chewy foods that could stick to your exposed tooth or pull your temporarily attached crown off. It's also a good idea to avoid extremely hot or cold food or beverages to prevent pain and tooth sensitivity.
If you lose a dental crown, don't panic. If you've had the crown for a while, it may fall off or even crack. The good news is that your dentist can easily correct your issue. Just make sure you contact them as soon as possible!
About the Author
With almost 20 years of experience in the dental field, Dr. Rupeshwar Renkuntla is dedicated to helping his patients achieve the healthy, beautiful smiles they deserve. His professional memberships include the American Dental Association and the Texas Dental Association. His services include everything from general exams and cleanings to cosmetic dentistry and restorative treatments. If your crown has loosened or broken, contact the office at (817) 989-2832 or visit the website to schedule your visit today.