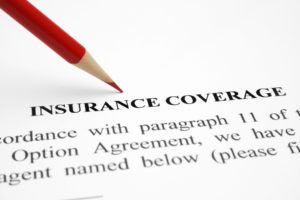 A healthy smile relies on more than just your toothbrush and floss. Regular care from your dentist is equally important. The American Dental Association recommends visiting your dentist at least twice a year; however, if you're like many Americans, you're likely concerned about the cost. Dental insurance in Saginaw allows you to enjoy the comprehensive care you need at affordable rates. If your employer doesn't offer coverage, you can purchase it on your own. Here are 4 tips to keep in mind when shopping for a dental insurance plan.
1. Consider the types of services covered.
Every dental plan is unique, so you'll want to review the services offered under each specific policy. A few services to consider include:
Preventive Care: Most dental plans offer 100% coverage for routine services, like cleanings, checkups, fillings, and X-rays.
Restorative Care: Many dental policies can cover 50% to 80% of the cost of restorative treatments, like root canals, tooth extractions, and restorations.
Emergency Care: Although you might never expect to need an emergency dentist, it's a common situation. It's best to have emergency coverage in case you need it.
Complex Care: Think about the future when choosing a plan to ensure it includes certain services you may need down the road, like dentures and bridges.
2. Choose the right type of plan.
Not all dental plans are the same. There are several types to choose from, including:
Indemnity Dental Plans: Also called fee-for-service plans, the insurer caps the amount of money they will pay for certain procedures.
Preferred Provider Organization (PPO): Although the plans can be expensive, they are the most common because they offer more flexibility.
Health Maintenance Organization (HMO): Often the cheapest of the options, you'll have restrictions on the dentists and services you can utilize.
3. Find out which dentists are in-network.
Your dental insurance company will recommend you choose an in-network dentist because they have pre-negotiated rates to lower the amount you pay out-of-pocket. Research dentists in the area who accept your dental coverage and offer the services you need prior to choosing a plan. If you can't find a dentist locally who is in your network, you can still use your coverage to visit one that's out-of-network.
4. Review any waiting periods.
Some dental plans have waiting periods after acquiring your policy, like preventive visits not being covered until after the first 30 days. There may also be certain time requirements for restorations and other treatments until you've held your policy for a specific number of days/weeks/months.
Invest in a Healthy Smile
Dental insurance is a monthly investment in your oral health. Take the time to choose the best policy that meets your specific needs to ensure your teeth and gums stay healthy.
About Dr. Rupeshwar Renkuntla
Dr. Renkuntla earned his dental degree in Oklahoma after working and volunteering as a dental assistant at Crossing Church Community Clinic. He is a member of the American Dental Association and Texas Dental Association. If you're looking for an affordable dentist who offers high-quality care, contact our office today to schedule an appointment.