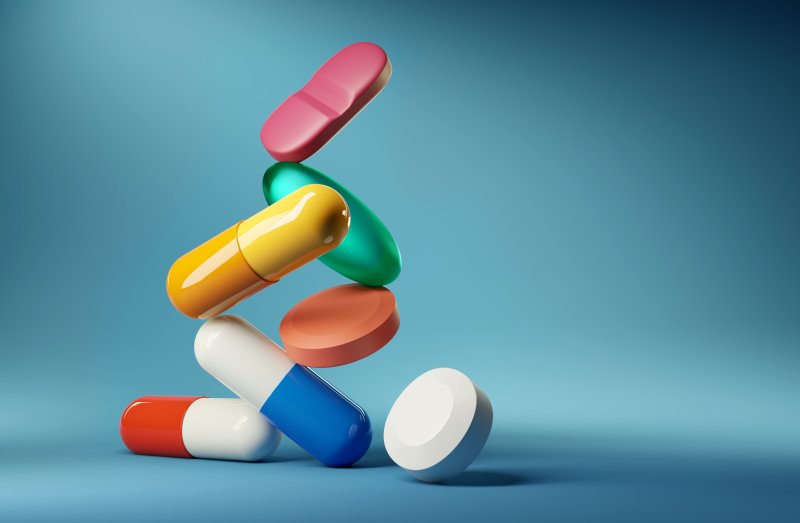 Many of us have taken antibiotics for one reason or another at some point in our lives. Whether you have dealt with an ear infection, or you were required to take them after a procedure, they have the purpose of treating and preventing bacterial infections. But did you know that they are sometimes used in dentistry when patients have medical conditions. Continue reading to learn about some of the cases where you may require antibiotics before a dental appointment.
Heart Problems
If you have one of a select list of heart issues, your dentist may ask that you take a course of antibiotics in order to reduce the effect of complications from a dental visit. The goal is to reduce the risk for developing infective endocarditis, which is an infection of the heart's lining or valves that could be caused by the spread of oral bacteria throughout the body. After all, the mouth is the doorway to the rest of the body. Patients with these conditions may be recommended antibiotics:
Prosthetic heart valve
History of endocarditis
Heart transplants with abnormal heart valve function
Congenital heart defects
Repaired congenital heart defects with residual effects
Oral Infection
When a dentist detects that there are signs of an acute or chronic infection in the mouth, especially when accompanied by a fever, swelling, or other infection related symptoms, antibiotics may be prescribed. Tooth infections can occur when bacteria enter a tooth's root. This results in pain, tissue death, and the buildup of pus. Typically, an infected tooth is treated by antibiotics, root canals, or tooth extractions.
Another type of infection in the mouth is called periodontitis. This is an infection of the gum tissue that can cause gum recession, loose teeth, tooth loss, and bone shrinkage. Sometimes, antibiotic treatment is used to help fight back against infectious bacteria before it can spread to other areas of the body.
What Antibiotics Are Used in Dentistry?
There are all sorts of different antibiotics out there to help people beat infections throughout the body. Here are some of the ones that are commonly used in dentistry:
Penicillin: This is a class of antibiotic that can treat a wide range of bacterial infections.
Amoxicillin: An antibiotic in the penicillin family used to treat a variety of infections.
Metronidazole: Antibiotics with antimicrobial properties used to treat ulcerative gingivitis.
Erythromycin: Broad spectrum antibiotic used for patients with penicillin allergies.
Co-trimoxazole: This antibiotic targets specific bacterial infections.
Sulphonamides: This group of antibiotics can penetrate cerebrospinal fluid.
Cephalosporin: Another antibiotic used when patients are allergic to penicillin.
Tetracycline: An antibiotic used to treat a spectrum of infections.
Thanks to antibiotics, so many people are able to avoid and fight off infections that could eventually become serious. If you're unsure if you need antibiotics before dental appointments, this is something to discuss with your dentist. This way, you can receive dental care with peace of mind!
About the Author
Dr. Rupeshwar Renkuntla is an experienced dentist who has nearly 20 years of experience in the field. He completed his Bachelor of Dental Surgery in India before coming to the United States where he earned his Doctor of Dental Surgery in Oklahoma. Currently, he is a proud member of the American Dental Association and Texas Dental Association. For more information on antibiotics in dentistry or to schedule an appointment with Dr. Renkuntla at his office in Saginaw, visit his website or call (817) 989-2832.