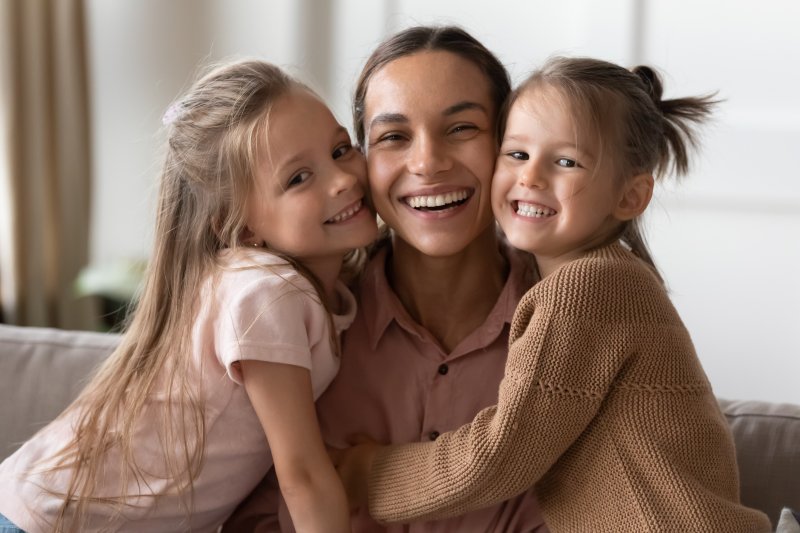 To keep your teeth and gums in pristine condition, it's imperative that you visit the dentist regularly. Typically, these visits are only twice a year. However, once you add in your child's routine checkups, braces appointments, restorative services, and cosmetic treatments, it can feel like you're driving to a different dental practice every month. Fortunately, there is an answer: choose a family dentist. Making the switch can benefit more than just your schedule too! Keep reading to learn the other perks.
#1. Personal Relationships Are Developed
All too often, patients want to hop in and out of the treatment chair as quickly as possible. After all, going to the dentist is most people's favorite activity. However, developing a personal relationship with your dental team will help you feel comfortable raising your concerns, asking questions, and getting the treatment you need to improve your oral health. Choosing a family dentist can extend this same benefit to each member of your family, especially your little ones.
#2. Multiple Services in One Location
From your child's six-month dental checkup and your teen's root canal to your Invisalign treatment, wouldn't it be nice to get all of those appointments completed in one sitting? With a family dentist, you can! These dental professionals have undergone extensive training in a number of specialties to care for smiles of all ages, ensuring you don't have to drive all over town to care for your family's dental needs.
#3. Prevent Dental-Related Anxiety From Developing
Dental phobias are common in adults and children alike. Unfortunately, this causes many patients to forgo their routine visits, resulting in more extensive restorative and cosmetic care in the long run. The good news is that you can protect your loved ones from struggling with dental-related anxiety by choosing a skilled, friendly, trustworthy dentist that is more like a member of your family than a scary stranger.
You and your loved ones deserve the absolute best, especially when it comes to visiting the dentist. Fortunately, that doesn't mean you have to fill your calendar with appointments at different practices each month, eating up your valuable free time in the process. Instead, streamline your calendar without sacrificing quality by switching to a family dentist!
About the Author
Dr. Rupeshwar Renkuntla's fascination with the world of dentistry began when he was young, and it inspired him to earn his Doctor of Dental Medicine! Nearly two decades later, he has used that passion to help countless families achieve pristine oral health and beautiful smiles. He continues to stay abreast of the latest techniques and technologies through active memberships with multiple professional organizations, including the American Dental Association. To learn more about the benefits of choosing a family dentist or to schedule an appointment, visit his website or give him a call at 817-989-2832.