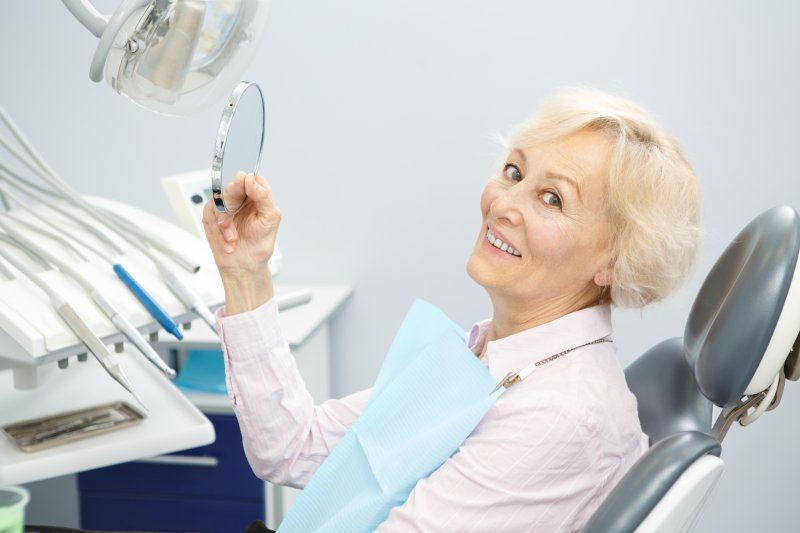 Dental care is important for all of us. After all, dental health is directly related to your oral health in many different ways. For instance, periodontal disease has been linked to numerous systematic health conditions, including heart disease, strokes, and infection. These risks only go up as you get older, so it is important that you continue to see a dentist throughout the duration of your life. For those in assisted living, the need for dental care is crucial for their quality of life. Here are a few reasons why it is so important.
Checkups Allow for Prevention and Early Treatment
Checkups are important for everyone. Whether it's your toddler or great grandma, biannual checkups are crucial when it comes to maintaining excellent oral health. As people age, the enamel begins to wear down and the gums recede, so the risk is higher for developing oral health issues. By seeing a dentist regularly, these issues can be caught early on and even prevented. During routine visits, a hygienist performs a thorough cleaning to remove plaque buildups from hard-to-reach places. For the checkup, a dentist will look for early signs of diseases like gingivitis, tooth decay, oral cancer, and more. This way, conditions can be treated before becoming serious.
Keeps the Teeth and Gums Safe
Many older adults in assisted living struggle to care for their oral health on their own because of reduced mobility. It is important that caretakers assist them when it comes to brushing the teeth, tongue, and gums twice a day, as well as flossing. This helps to reduce their risk of tooth decay and periodontal disease.
Replacing Missing Teeth
Did you know that 27% of people who are over the age of 65 are missing all of their teeth? Periodontal disease is the most common cause of tooth loss, but it can also happen as a result of decay and injury. The good news is that there are several tooth replacement options out there so people who are missing their teeth can feel more confident about their smile and have an easier time when it comes to eating and speaking. The most popular options include dentures, dental bridges, and dental implants.
Dental care for seniors in assisted living is super important for their well-being! If you have a loved one who is in an assisted living home, it is important to keep their oral health in mind. Everyone should have a happy, healthy smile!
About the Author
Dr. Rupeshwar Renkuntla is an experienced dentist with nearly two decades of experience in the dental field. After graduating with his Bachelor of Dental Surgery in India, he moved to the United States and earned his Doctor of Dental Surgery. Currently he is a proud member of the American Dental Association and Texas Dental Association. If you have a loved one in assisted living, he'd be happy to help them by caring for their smile. For more information or to schedule an appointment, visit his website or call (817) 989-2832.