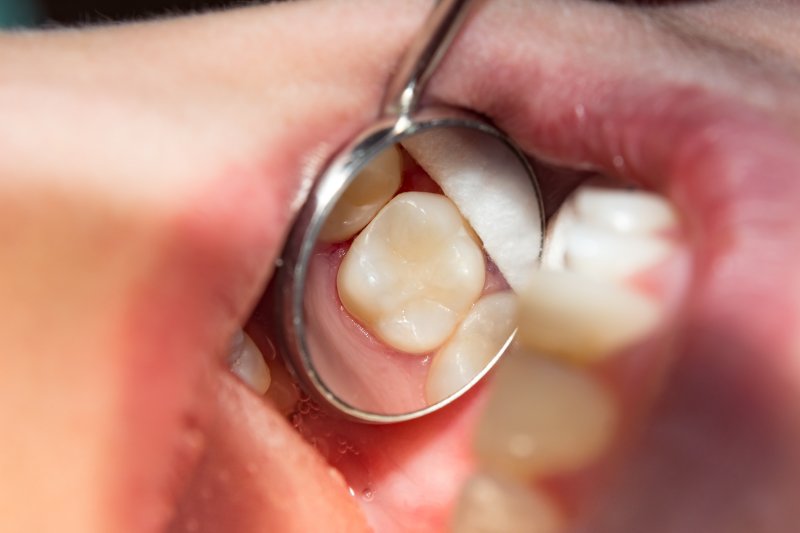 Do you still have a couple metal fillings, also known as amalgam fillings, in your mouth? This type of restoration has all sorts of different benefits. For instance, they are effective when it comes to replacing areas of teeth that have become damaged by decay, they're long lasting, and they are relatively affordable. However, there are some downsides as well that may overpower their advantages, especially now that there is a better alternative. Continue reading to learn why you should choose a tooth-colored filling instead.
What Are the Downsides of Amalgam Fillings?
Metal fillings used to be the go-to-option for many years, and many people still have them today. However, they aren't always your best choice when it comes to restoring your teeth. Here's why:
Metal Fillings Contain Mercury: Amalgam fillings are made from several different metals, like silver, tin, copper, mercury, and others. The issue is that mercury is toxic to the human body. According to a study done by the University of Georgia, if you have more than eight metal fillings, they could be increasing the mercury levels in your blood.
Ingesting high levels of the substance can cause "mercury toxicity." This means symptoms like impaired senses and a lack of coordination. It can even be lethal in higher doses. The good news is that there isn't any evidence to suggest that the amount of mercury present in fillings can cause major issues, but many agree that it is still a good idea to choose another option when possible.
Temperature Reactions: Metal expands and contracts when exposed to different temperatures. When you eat hot foods, metal fillings can expand and put extra stress on your tooth. When you have something cold, it can shrink and cause gaps. In the end, this can weaken the natural tooth structure.
Not Natural Looking: Metal fillings are far from invisible. Most people don't like the appearance of amalgam fillings in their teeth because they don't appear like natural tooth enamel.
3 Benefits of Tooth-Colored Fillings
Dentists today usually use tooth-colored fillings. Here are a few of their benefits:
Natural Appearance: Tooth-colored fillings blend in with the rest of your teeth. No one will even know that you have one.
Mercury-Free: Tooth-colored fillings are made from a composite resin and don't contain any mercury.
Preserves Tooth Structure: Less of your healthy tooth structure needs to be removed to place a tooth-colored filling. This is because they are able to form a stronger bond to the tooth.
If you are in the need of a filling, talk to your dentist about tooth-colored ones. By using this safe, cosmetically pleasing alternative, you can show off your smile with confidence!
About the Author
After completing his Bachelor of Dental Surgery in India, Dr. Rupeshwar Renkuntla moved to the United States and earned his Doctor of Dental Surgery degree in Oklahoma. Currently, he is a proud member of the American Dental Association and Texas Dental Association. His practice uses tooth-colored fillings to repair damaged teeth. For more information or to schedule an appointment at his office in Saginaw, visit his website or call (817) 989-2832.