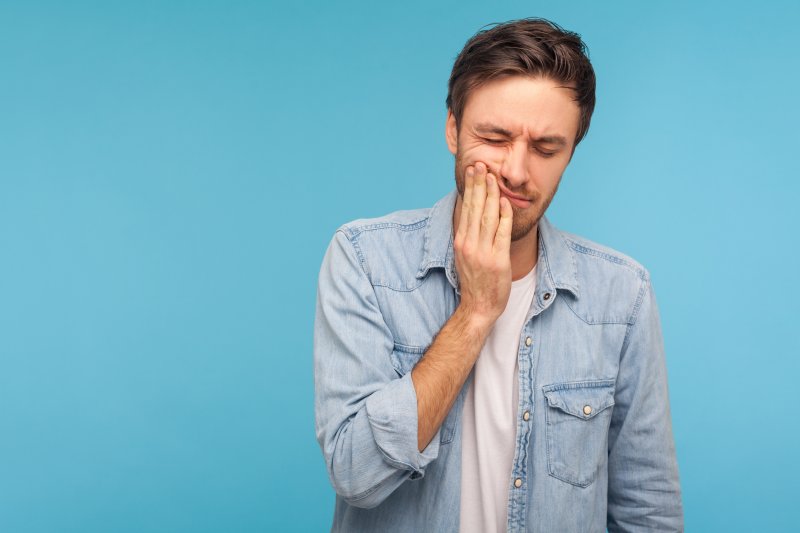 Dentures are one of the most popular treatments to replace missing teeth. After some time and practice, you'll be able to enjoy a fully functional smile again! While they provide many benefits, it's important to not have ill-fitting dentures. Keep reading to learn five complications you may encounter if your restorations don't fit properly.
#1: Trouble Eating
One major reason to restore your smile is to be able to enjoy your favorite meals again. However, if you have ill-fitting dentures, they'll likely move around too much or make it uncomfortable to chew food. Not only can this keep you from a balanced diet, but particles can also get trapped between your gums and dentures, increasing the chance of infection or gum disease.
#2: Speech Problems
Learning to talk with your dentures can be challenging enough as it is. Adding ill-fitting restorations to the situation will just make it more difficult in the long run. This can make speaking in social encounters awkward or embarrassing. Visit your dentist if this happens so they can determine if your restorations need adjustments or replacements.
#3: Swollen Gums
It can take some time to grow accustomed to wearing dentures, and you may feel mild soreness in your gums. But if they don't fit properly, they can start rubbing against your gum tissue, causing extra friction and pressure. Over time, this can lead to swelling and irritation, which can leave you more vulnerable to other injuries or inflammation.
#4: Blisters
Other than potentially causing swelling from excessive rubbing, ill-fitting dentures can also cause blisters to develop in the mouth. While this is the body's way to protect affected tissues, it can be extremely uncomfortable. If left unchecked, blisters can risk further damage and infection, which can then cause other health problems later on.
#5: Damage to Other Teeth
Your dentures are designed to support your jaw as well as any adjacent teeth you still have. For this reason, your restorations must fit perfectly on your gums to avoid unnecessary movement. With ill-fitting dentures, you might have a higher chance of wearing down your enamel, making you susceptible to decay, gum disease, and even tooth loss.
Since ill-fitting dentures can bring about numerous issues for your oral health, it's best to visit your dentist as soon as possible. They'll be able to assess the cause of the problem and provide the necessary adjustments or replacements to get you back to enjoying a full smile again!
About the Author
Dr. Rupeshwar Renkuntla earned his dental doctorate from the University of Oklahoma College of Dentistry and has been delivering outstanding and passionate care for almost two decades. As a proud member of the American and Texas Dental Associations, he constantly improves his expertise to help patients achieve and maintain their dental needs. He offers a wide range of advanced treatments, including dentures. If you're experiencing ill-fitting dentures and need to schedule an appointment, feel free to visit our website or call 817-989-2832.