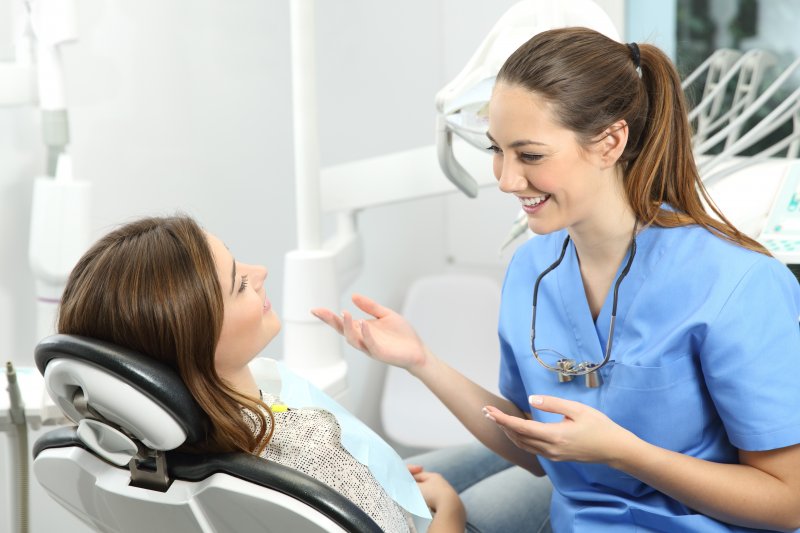 Many people wish they could improve the look of their smile. From chips to discoloration, there is a range of aesthetic smile issues that can keep you from feeling fully confident in your beam. Though there are several cosmetic treatments that can give you a more gorgeous grin, porcelain veneers are one of the most popular. This treatment is sometimes referred to as "instant orthodontics," but why? Continue reading to learn how they earned this nickname as well as how they benefit your beam.
Why Porcelain Veneers Are Called "Instant Orthodontics"
Veneers are thin shells that are made from porcelain and adhere to the front of the teeth to cover up imperfections. Unlike braces, Invisalign, and other orthodontic treatments, veneers can be placed in just two visits for a complete, beautiful beam. This is why they're called "instant orthodontics."
During your first visit, your cosmetic dentist will prepare the teeth. They will do this by removing a small amount of tooth enamel from the teeth that will be receiving the veneers. This will prevent the treated tooth from looking bulky. They will also be color-matched to the rest of your smile, which will make them seamlessly blend in.
Once your teeth have been prepared, your dentist will take impressions and send them off to a dental lab so they can make your veneers. You'll be fitted with temporary veneers to protect your smile until then. You'll come back into their office once they receive your permanent veneers, which is usually within a few weeks, to have them placed.
4 Benefits of Porcelain Veneers
Along with almost instantly giving you a straighter beam, there are several more benefits of getting porcelain veneers. These include:
Correct cosmetic issues – This includes chips, cracks, discoloration, gaps, misshapen teeth, and minor alignment problems.
Simple treatment – As previously mentioned, veneers can be placed in just two treatments. This makes it a quick and easy way to improve the look of your beam.
No wires or brackets – Since porcelain veneers don't require brackets or wires, they are a much less visually invasive way of correcting your beam. Additionally, since only a small amount of enamel is removed to attach them, this treatment is minimally invasive.
Low maintenance – Veneers are highly resistant to stains. Additionally, they are easy to maintain as long as you practice good oral hygiene, eat a tooth-healthy diet, avoid bad dental habits, and attend biannual dental visits.
About the Practice
Dr. Rupeshwar Renkuntla and his team at Saginaw Dental truly love what they do. They give patients in the Saginaw area the treatments they need to keep their beams in good condition. They also offer a range of cosmetic treatments, such as dental veneers to instantly improve the look of your smile. If you are interested in learning more about instant orthodontics or want to set up an appointment with Dr. Renkuntla, you can visit Saginaw Dental's website or call their office at (817) 989-2832.